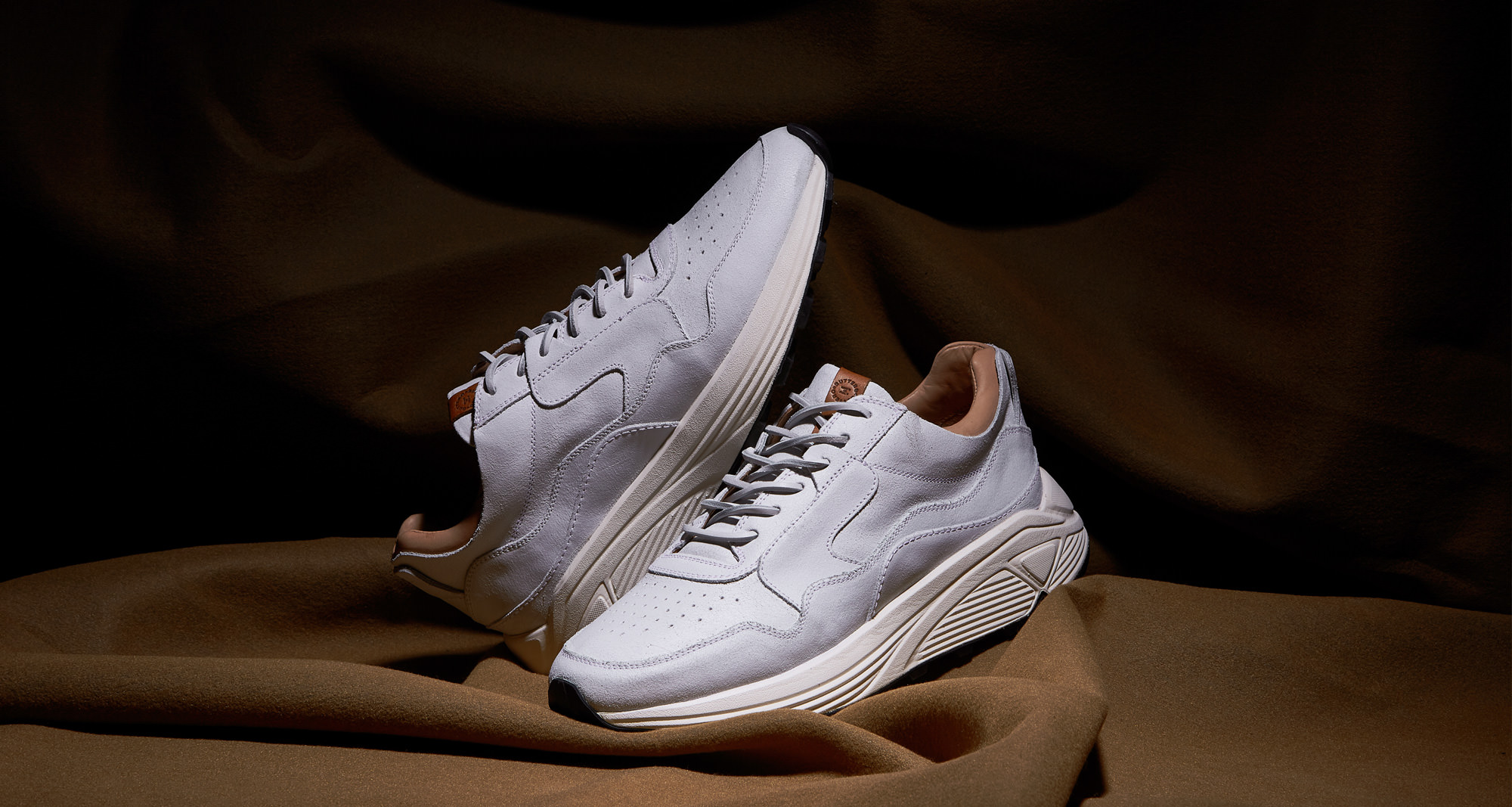 Vinci: a winning sneaker story
Firstly introduced in SS18, the Vinci sneaker was intentionally named after the same italian word, meaning "win" or "conquer".

Vinci, being the birthplace of famous renaissance artist Leonardo, is also the city where the Buttero factory is located. This overtly implies a strong connection between the chosen epithet and our own origins.

The Vinci sneaker was conceived to display a mix of heritage and cutting edge so, while the uppers' undulated design resonate the hills surrounding the Cerreto Guidi factory, the sole consists of an advanced Vibram Rollingait system unit, providing functionality and comfort while adding a definite standout silhouette to the model. The usual premium construction draws on traditional handcrafted processes and attention to detail, conveying the same straightforward approach Buttero is known for.

Recent seasons have meant a lot of new and upgraded features for our "winner" model, adding new chapters to the Vinci story. The now referential sneaker, has seen its uppers being transformed in a kind of experimental ground upon which our brand expresses its creativity and innovation while fully addressing our traditional craftsmanship DNA. The all transparent PVC iteration makes for the perfect example of this, where the sneaker's complex inner structure is on full display. But that's not all as, unusual finishes like craquellé, patent or split leather enhance and provide new forms of individuality. Taking this singularity even further, the sneaker has also underwent legal registration to protect its design.

Vinci, like other of our iconic models, has marked a point in our history and will hopefully contribute to affirm our brand's continued presence in the sneaker scene and its relevance in the future of footwear.