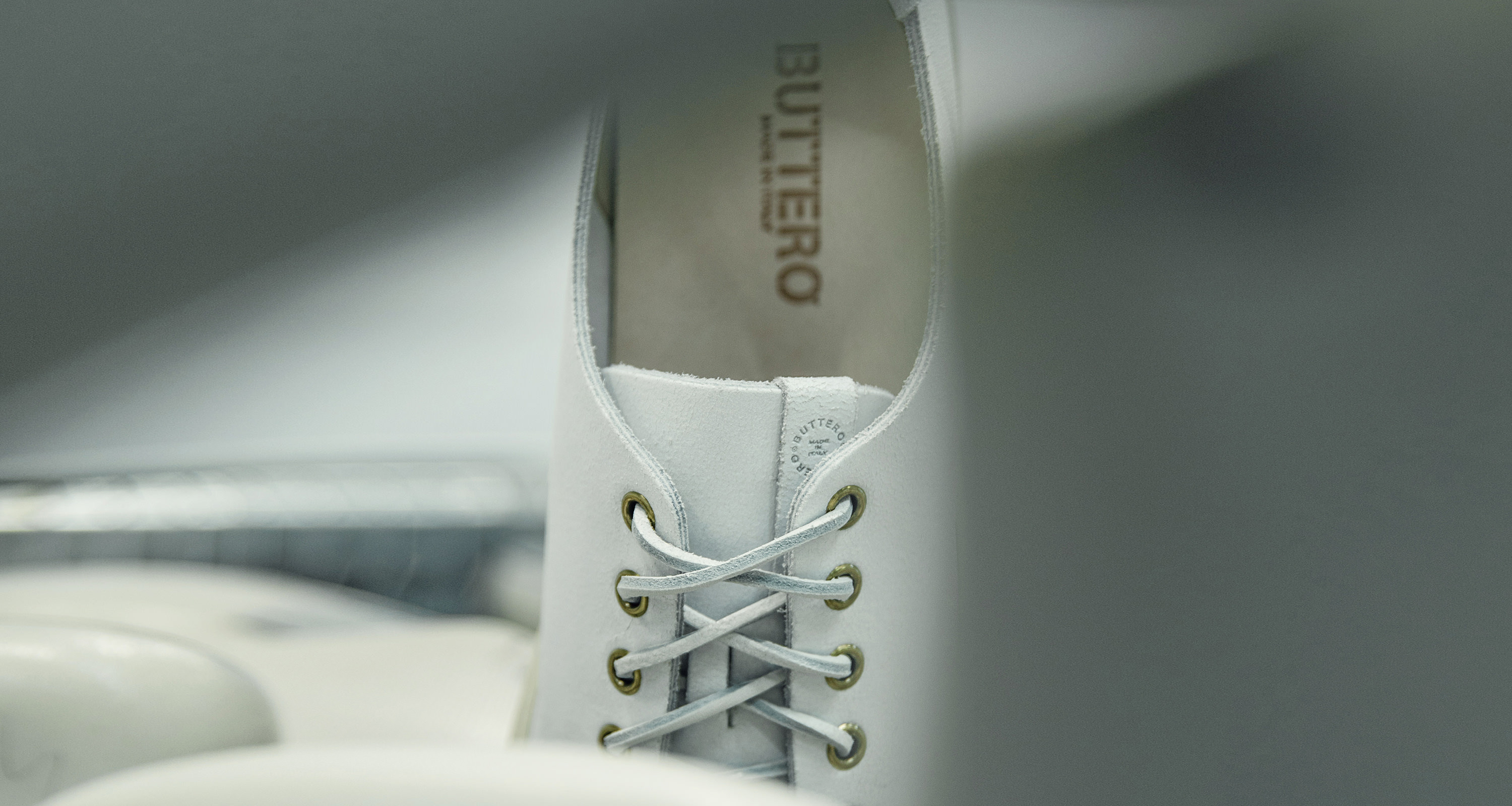 Ten years of Tanino
This year we celebrate the 10th anniversary of one of our most iconic style, the Tanino sneaker.

Launched in 2010 as the first sneaker of Buttero, its design has remained the same ever since, while materials and textures have evolved through the seasons. Different types of leather, various treatments, special processing techniques and unexpected features, such as the all-over paint splashes of this season's collection, have updated its look year after year, re-editing its vintage roots.

The Tanino sneaker features a clean silhouette, raw cut leather with double stitchings, leather laces and an original rubber sole made in Italy, which is seamed to the shoe upper through an entirely handmade crafting process that we proudly preserved from the very beginning.

Its essential design allows this exceptional sneaker to age beautifully, time gently marks the leather making every piece unique and even more valuable. Thanks to its understated style and timeless elegance the Tanino sneakers can be part of a sophisticated look as well as a more casual outfit, combining simplicity and attitude.

Turning ten, they're now available in many different variations, colors and materials, but they kept their clean-cut signature style which makes them one of the trademark of Buttero.

Discover the gallery and choose yours.
OOPS!
SORRY
... at the moment it´s not available any chosen items!
For your research, try again following these tips:
Make sure that all words have been written correctly
Try different words
Try more general words
HOME PAGE